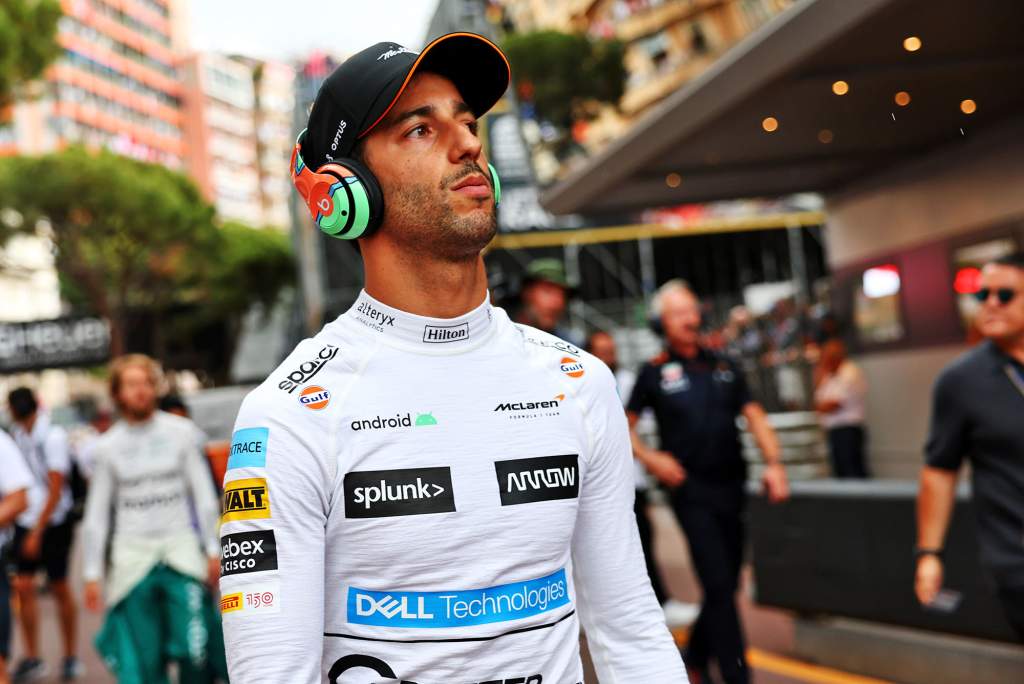 Ricciardo's option to leave McLaren is his, not the team's
At the height of speculation surrounding Daniel Ricciardo's Formula 1 contract with McLaren around last week came the revelation of 'mechanisms' that could possibly end it before 2023.
It's something McLaren Racing CEO Zak Brown let slip in Indianapolis, where his IndyCar team was preparing for the Indy 500, and followed comments he made a few days prior in which he had said Ricciardo's high-profile move fell short of expectations.
This added to an admission that Ricciardo is not guaranteed to run for the team in 2023 as there is a break clause that can be deployed, and McLaren may even explore the possibility.
But the last part of Brown's response was a little odd: "We'll just see how things go, what he wants to do." Which implies that Ricciardo must decide.
Performance clauses are commonplace in F1 contracts and can exist on both sides. If the driver doesn't do a good enough job, the team can cut ties. And vice versa.
Currently, Ricciardo is the underperforming part in this arrangement. He is the first to admit that he is, like last year, struggling to get the most out of the McLaren.
While Lando Norris grabbed a podium at Imola and racked up 48 points in the first seven races to lift McLaren to fourth in the constructors' championship, Ricciardo has just 11 points and a better sixth place.
But The Race understands that it is not McLaren who can choose to end the deal early. It's Ricciardo with the ability to trigger a break clause. So whether Ricciardo's 2023 contract stands seems to be up to him.
It therefore becomes relevant to ask whether Ricciardo wants to continue like this. He's a deeply competitive character, whose struggles at McLaren came as a huge surprise to himself as much as anyone else.
And there were clear signs of the depth of the consequences of that experience in Monaco last weekend, when he admitted to having similar feelings to the same race last year, when he was the more discouraged.
"I have a contract in place," Ricciardo said on Saturday night, in a post-qualifying media session far enough away that the raw emotion of a disappointing result had faded slightly.
"But personally, I don't want to be 14th. That's not why I run. Let's put it like that.
"Even after a day like today, I still have 100 per cent confidence in myself and my abilities, so that probably makes a result like this more painful.
"That's kind of how I feel. It's just one of those things you have to keep going.
"I would like to be in a different position, but I kind of refuse to let that get me down."
In this post-qualifying press briefing in Monaco, Ricciardo was both impressive and vulnerable.
You should know that he did not dodge questions about his form, his contract and the urgency of returning it. He didn't react badly when asked either. As uncomfortable as it is to answer such questions, Ricciardo also knew that they were also difficult to ask – he knows that most people, especially those who make the effort to sit in front of him and say these things face to face, are not. t just to look for it.
That was the impressive side. The vulnerable side was how lost he looked at times – he's not a driver who has many answers at the moment and that was clear with the difficulty he found in articulating his situation.
"I don't want to qualify 14th," he reiterated in another response. "Especially on a circuit for which I still have great admiration and a love affair.
"But it's not just me, it's the team, the team wants to see me get better results. It's not just me who doesn't want to be 14th, the team doesn't want to either no longer see me there.
"I don't think that necessarily changes the course going forward. But of course, the emphasis is on the fact that we improve together.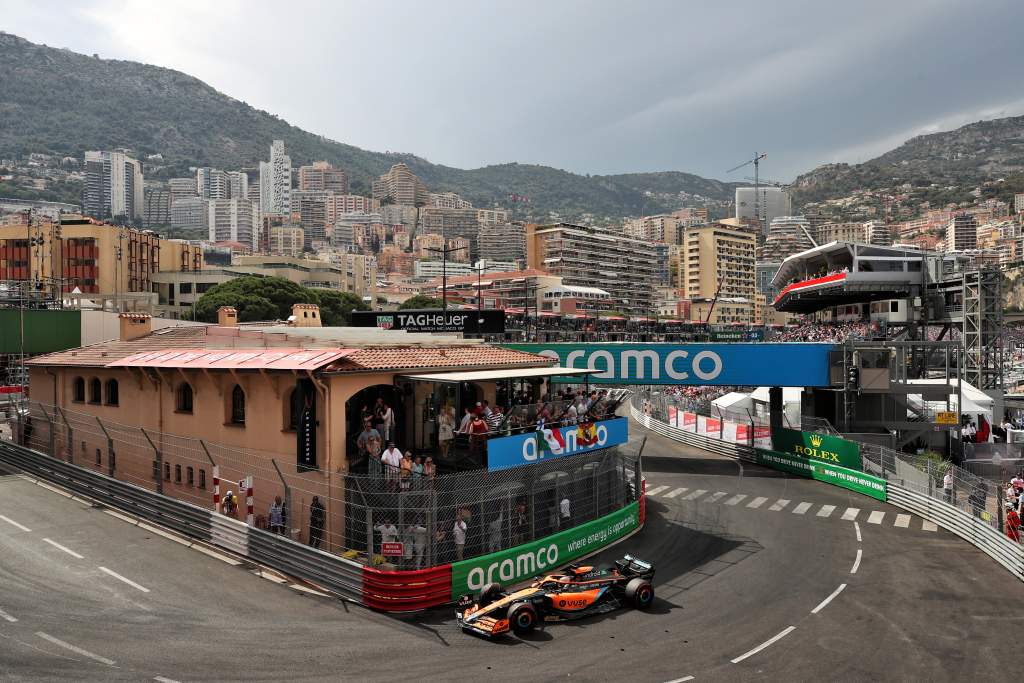 There is an obvious desire for Ricciardo to remain resilient in this situation and it would be unfair to suggest he is about to give up.
But when his best efforts, and those of the team, yield no concrete results, it clearly becomes more difficult. He continues to dig deep without any real reward.
"For me right now to get to that, pushing my car to the limit and getting it out of myself, it's still a bit of a struggle or a battle," he said.
"I say a little – it is, obviously. So he's now really trying to keep pulling it apart. And I will also try to learn from last year.
"It's been 12 months known territory unfortunately. I think there are things that we did well in those situations and things that we probably look back on and say we probably could have done it differently. .
"That's where I'll try to attack him more productively."
Ricciardo doesn't look or sound like a driver being pushed for the exit door – that's how some might have interpreted Brown's comments – but he also doesn't look like a driver who knows exactly what's going to happen. next year.
It seems to be his choice to make, at least. And it should be noted that he has so far had nothing bad to say about how McLaren has treated him or how hard he is trying to help turn things around.
It matters because how Ricciardo feels at McLaren will inform his decision. Either McLaren will decide to persevere to the end or they will conclude that it just isn't working and that it is in their interest for Ricciardo to leave. He could then try to encourage Ricciardo to do so.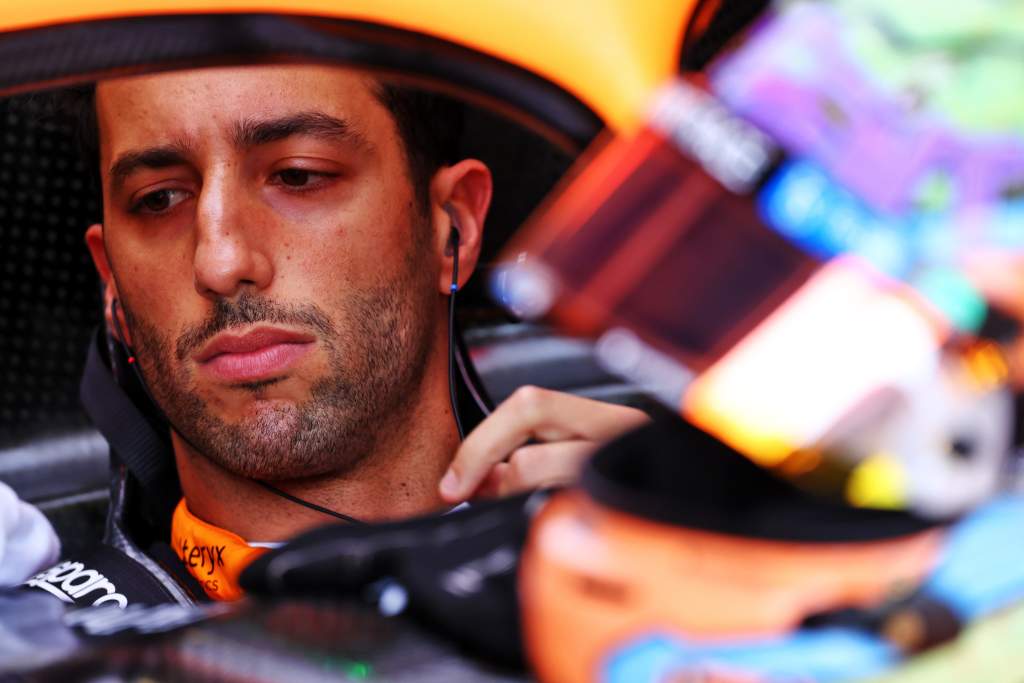 This should not be taken as a suggestion that McLaren is plotting a soft exit for Ricciardo – paying him off, say, or guiding him on a ride elsewhere. There is no indication of this.
Ricciardo and McLaren have repeatedly stated that all their energy is dedicated to completing this work. If they can, there's no reason to wonder if Ricciardo is staying. If they can't, the less likely he is to continue.
Ricciardo's choice won't be easy but the situation seems as simple as that.